Rockdale Chamber of Commerce & Visitor Center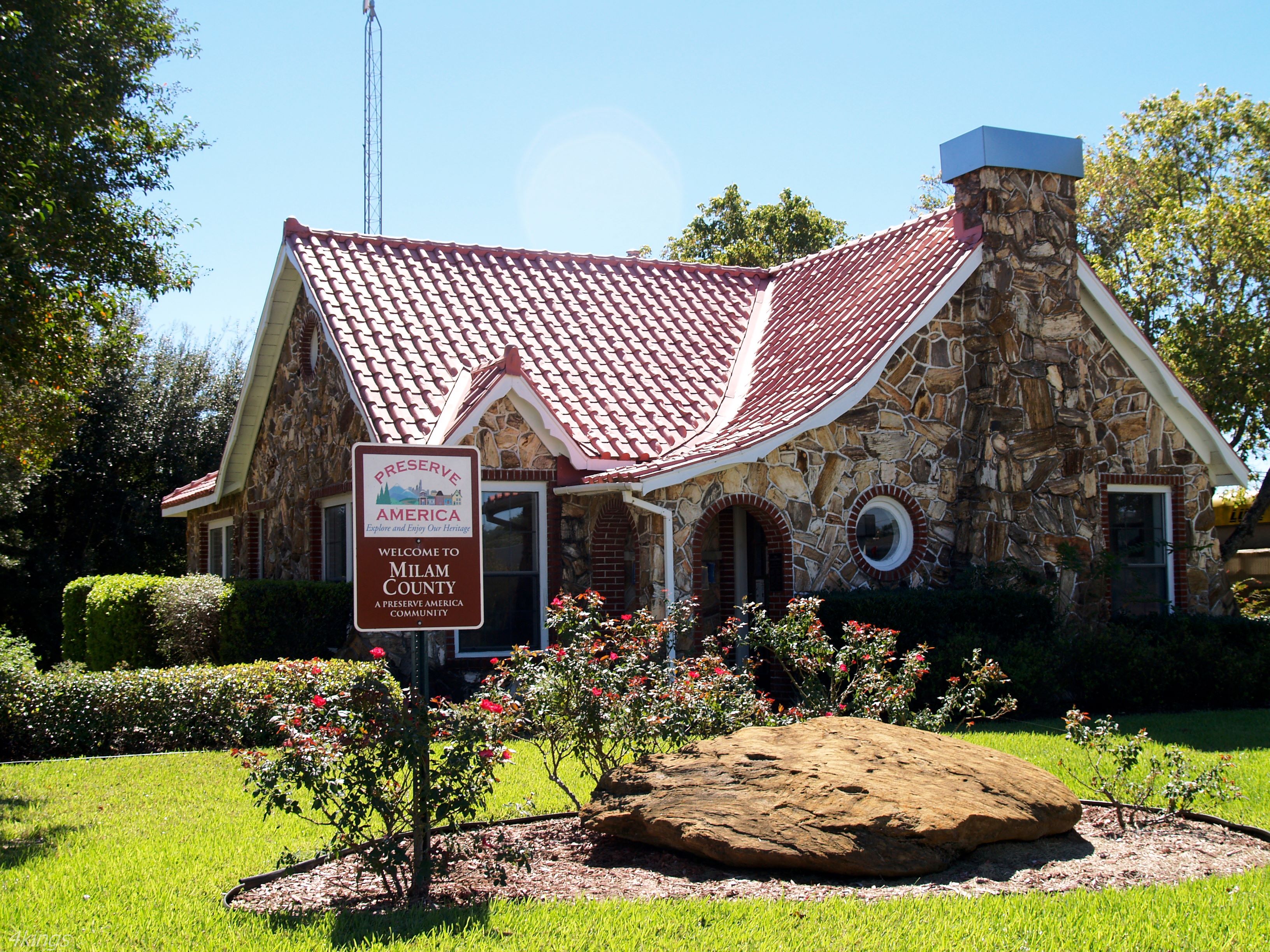 The mission of the Rockdale Chamber of Commerce – a membership organization – is to preserve and promote the economic interest and well-being of Rockdale and the surrounding community.
The goal of your Chamber of Commerce is to promote the commercial, industrial, civic, cultural and general interest of your city & region. To accomplish this, chamber committees explore every avenue & opportunity. These committees usually include those working in the areas of membership, publicity, civic affairs, retail promotions and events. Every individual, firm, and profession in the community gains direct benefits from a growing, stable economy. The Rockdale Chamber of Commerce directly contributes to positive growth of our local economy.
Make your Chamber membership work for you:
Build your business by building your community. Be a member of the Rockdale Chamber of Commerce.
The Rockdale Chamber of Commerce serves the community in many capacities.
The Rockdale Chamber of Commerce has preserved Rockdale's Historic Coffield Stone Tree House and has recently received a Historic Designation from the Texas Historic Commission. From the Coffield House they support local businesses as the Chamber of Commerce, as well as serve as Rockdale's Weekday Visitor Center.
The Rockdale Chamber also hosts the Rockdale Farmer's Market every Saturday from 9a-1pm April-October at the Coffield House located at 1203 W Cameron Avenue.
The Rockdale Chamber organizes many community events such as the Annual Easter Egg Hunt, Breakfast with Santa, Holiday Float Parade, and alternating years of the Milam County Fireworks Celebration. (July 2023 the Rockdale Chamber will once again host the Fireworks at Fair Park). In 2019, the Chamber produced to Whistle Stop Wine Tour, bringing 8 wineries to Rockdale and drawing traffic to area retailers and local vendors during this Holiday kickoff event. The Chamber is also one of the partnering entities which produces the Rockdale Fall Music Festival. Each year the Rockdale Chamber also grants two scholarships to Rockdale High School Seniors.
April - October
Saturdays 9-1pm
Buy Local from farmers and artisan crafters at the Rockdale Farmer's Market at the Rockdale Chamber office located at 1203 W Cameron.
Follow our Market Facebook Page for Updates

Milam County Fireworks
July 4th, 2021
Join the Rockdale Chamber of Commerce & Visitor Center as we celebrate independence. Every other year the Rockdale Chamber is the host of the County Fireworks Celebration. We bring together vendors selling food & beverages and host a number of family-friendly activities preceding the fireworks display at Fair Park in Rockdale.

Whistle Stop Wine Tour
Date TBD
The Rockdale Chamber & Visitor Center looks to bring back the Whistle Stop Wine Tour in 2022.
It's a great way to kick off your holidays. Enjoy Appetizers and Texas Wines as you Sip & Shop for Gifts at area Retailers and Local Vendors set up at Wolf Park.
Why should I be a Member of my Chamber of Commerce?
· The Chamber of Commerce unifies the public spirit of my community and directs it into useful and constructive channels.
· I have a business stake in this community that can best be safeguarded by working with others through the Chamber of Commerce to protect and advance all business.
· My support is rolled back into the community to yield benefits in new industry, health, safety, legislation, business protection & community advancement.
· Through the Chamber of Commerce, I can best meet my civic obligations to this community in which I live and earn my living. I realize that every person owes a debt to the community that cannot be paid in taxes - a debt of personal service.
· Involvement and membership in my Chamber of Commerce carries with it a sense of accomplishment and inner satisfaction from the knowledge that I am doing my share to support our community.
· Although everyone in the community benefits from the work of the Chamber of Commerce, I can accept those benefits with a sense of pride ONLY if I have had a part in bringing them about.
Support the
Rockdale Chamber of Commerce & Visitor Center:
To inquire about serving on the board or committees, contact the Rockdale Chamber of Commerce Executive Director Denise Brock at 512-446-2030 or email info@rockdalechamber.com