Membership Information & Application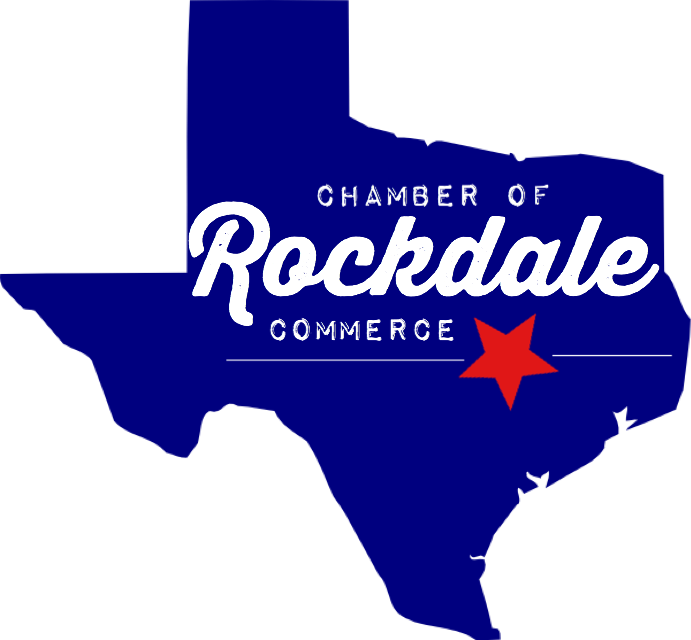 The mission of the Rockdale Chamber of Commerce, a membership organization, is to preserve and promote the economic interest and well being of Rockdale and the surrounding community.

The goal of your Chamber of Commerce is to promote the commercial, industrial, civic, cultural and general interest of your city and region. To accomplish this, action committees explore every avenue and possibility. These committees usually include those working in the areas of membership, publicity, civic affairs, retail promotions. Every individual, firm, and profession derives direct benefits from a growing, stable economy. Such an economy is the result of your Chamber's efforts.
Why Should I Be a Member of My Chamber of Commerce?
Because the Chamber of Commerce unifies the public spirit of my community and directs it into useful and constructive channels.
Because I have a business stake in this community that can best be safeguarded by working with others through the Chamber of Commerce to protect and advance all business.
Because my support is "plowed back" to yield many fold benefits in new industry, increased payrolls, health, safety, legislation, business protection and community advancement.
Because through the Chamber of Commerce I can best meet my obligations to this community in which I live and earn my living. I realize that every person owes a debt to the community that cannot be paid in taxes - a debt of personal service.
Because involvement and membership in my Chamber of Commerce carries with it a sense of accomplishment and inner satisfaction from the knowledge that I am doing my share in an important job.
Although everyone in the community benefits from the work of the Chamber of Commerce. I can accept those benefits with a sense of pride ONLY if I have had a part in bringing them about.
What the Chamber does for you?
Our benefits of membership include:
Referrals to local businesses
Networking opportunities through Socials & Banquets, etc.
Opportunity to put your flyer in our monthly newsletter
Yearly Annual Banquet that honors our most involved and committed members
Advertise with the Chamber of Commerce in publications
Reach thousands of business people through the Chamber website or monthly newsletter
Grand Openings/Ribbon Cuttings
Use of Hogan Hall for small meetings
Opportunity to advertise on Chamber frontage signage
Opportunity to place business info in "Welcome" packets from the City & Chamber

Sponsorship Opportunities
All of the programs below are available for your company to sponsor. Gain exposure through Chamber events, promotional literature and websites.
Annual Christmas Festival